Classes
Centers for Spiritual Living is an international organization committed to supporting the mission of Science of Mind through prayer, community, teaching and publishing. The philosophy of education in the Centers for Spiritual Living is to present Science of Mind - a philosophy, a faith, a way of life - as an exciting, contemporary educational model through which learners fully experience the spiritual reality of their being. This model recognizes that all aspects of life are spiritual, as the curriculum infuses the intellectual, emotional, and physical aspects of contemporary living. The educational program at the Centers for Spiritual Living offers people of all ages the opportunity to realize the Presence of God as all life, to discover their inherent creative power, and to experience the Presence and Power in their daily lives.

Why take classes?
The basic principles we study are profound, but not necessarily easy to embody and practice in our daily lives. Sunday morning is where we hear about our potential, but the classroom is where we experience the practical application of principle. The process of regular Science of Mind® class attendance is how we begin to embody a true change in our consciousness.
No matter who you are or what the current issues on your path, in classes you will find a new perspective - in a timeless message that is totally relevant for today. Each class is taught in a fun and fast-paced format. The support of shared insights and the opportunity to ask questions in a classroom setting offer a learning environment not easily duplicated with solitary study. The discipline of regular attendance and the weekly readings create a framework for asking the big questions about life and our place in it.
What happens in class?
Through lectures, discussions, and workshops led by a qualified instructor, the student learns how to personalize the same metaphysical principles which the great masters throughout history have used to experience greater wholeness!
Each class takes on an energy of its own which stimulates each individual mind.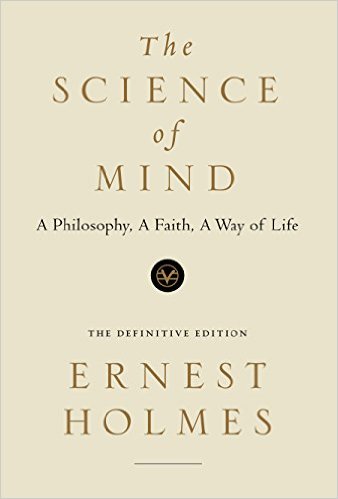 What will you learn?
You will learn about your connectedness to an infinite power for good which you can use.
You will learn how to apply Universal Principles in your daily life and get results.
You will learn the art of positive prayer called Spiritual Mind Treatment.
You will learn the value of meditation and daily spiritual disciplines and commitment.
You will learn that you have found new friends and relationships in your classmates who think as you do.
You will learn you really can create a new life by changing your thinking and beliefs.
Is there tuition for classes?
Yes. Taking a Science of Mind® class requires a commitment of both time and money. The truth is little can be achieved without commitment. It creates an expectancy of change which is very valuable. Tuition is set by Centers for Spiritual Living and is standard for all centers.
What is the value of taking "accredited" (or "certificated") classes?
A certificate of completion is issued at the conclusion of all classes when the attendance and other requirements have been met. After completing a specific number of classes, a student may be eligible to apply to become a Practitioner, and with further class work, may become a Minister licensed through Centers for Spiritual Living.
Where should I start?
In addition to certificated classes based on curriculum offered at all Centers for Spiritual Living, WVCSL offers many classes throughout the year that have no prerequisite and can often be attended individually rather than as a series.
However, the class that we recommend for anyone new to our philosophy is called "Foundations." This 10-week class is offered at least twice a year and is appropriate for those who are just learning about Science of Mind as well as those who have been students of the teaching for many years.
As an entry level class in the study of the Science of Mind and Spirit, the student is introduced to the Core Concepts of the Science of Mind and is taught how to apply these Universal Principles in his/her own life. Meditation and Affirmative Prayer are taught as daily practices. The class is experiential, with many guided meditations and exercises to assist student in embracing and incorporating Science of Mind and Spirit Principles.